Income Tax Offer
When one of my new clients saved $83 having his Income Tax prepared, I found a $1,046 MISTAKE.
Income Tax Offer Video



Most tax firms and ALL tax chains do not provide quality service for today's tax payer. Their methods to prepare taxes are drastically reduced or outright eliminated to get you in and out the door as fast as possible! Their focus is quantity: How many tax returns can they prepare in one day? In one month? For the tax season? As a result QUALITY OF SERVICE goes way down. Mistakes are made, deductions and credits are missed causing you to LOSE hundreds, even thousands of dollars the IRS legally gives you. Have you lost any deductions or credits? Do you know which deductions or credits you qualify for? Do you know what you need to do to qualify for a tax deduction or tax credit? Are you able to pick up the phone and call the person who prepared your taxes and ask a tax question after tax season is over? If you don't know the answer to any of these questions then whoever has prepared your taxes over the years has FAILED you!
Hi, my name is Lucious McDonald and I am the proud owner of LFM Financial Services located in Pocono Summit on Rt. 940. I have been preparing income taxes since 2000, helping clients from New York, New Jersey and Pennsylvania. Since moving to Pennsylvania from Somerset, New Jersey in 2006, I have opened my business here and my business is growing fast. HOW? By CHANGING the way income taxes are prepared. You WANT all your money back, not paying 1 penny more in taxes than you have to. In my experience, the ONLY way to do it is to offer FULL income tax preparation services.
THIS TAX SEASON RECEIVE UP TO $559 IN TAX PREPARATION SERVICES FREE!!...AND YOU CAN AVOID THE SAME MISTAKES!!
My GOAL is to make SURE you get the HIGHEST REFUND back from the IRS, State and local tax agencies...legally. How can I do this? By giving up to $559 worth of Tax Preparation Services for FREE! That's right! I will offer you FREE Tax Preparation Services worth $559 when I prepare your taxes. Other tax firms charge a separate fee for many of the services listed below and tax chains CANNOT and will NOT attempt to help you in most of these categories because they are not trained to do so. Here is a list of FREE SERVICES and BENEFITS offered to YOU...dare to compare!

| | | | |
| --- | --- | --- | --- |
| $559 in FREE Services and Benefits offered to the first 100 next 63 people who responds! I GUARANTEE your tax firm cannot match this!! | LFM Financial Services | Other Tax Firms | H&R Block / Jackson Hewitt |
| 1. Available all year round | | Maybe | NO |
| 2. 45 minute one-on-one consultation | | Maybe | NO |
| 3. Upfront Tax fees - How much do you charge? | | Maybe | NEVER |
| 4. FREE e-file | | Maybe | Maybe |
| 5. FREE review of prior year tax return | | Maybe | NO |
| 6. FREE tax planning / advice ( can answer the question, "Why I owe the IRS?" ) | | NO | NO |
| 7. FREE copies of tax returns ( paper or .pdf copy ) | | NO | NO |
| 8. FREE amended tax returns! ( for all tax returns prepared by us. ) | | NO | NO |
| 9. NO FEE INCREASE for 5 YEARS!! - Read My PROMISE to you below... | | NEVER | NEVER |
| 10. FREE extension to file taxes | | NO | NO |
| 11. Received letter from IRS? State? Local? - we will review for FREE! | | NO | NO |
| 12. FREE email updates on IRS issues, strategies and deductions. | | NO | NO |
| 13. FREE MFJ / MFS analysis | | NO | NO |
| 14. Owner is available to speak with | | Maybe | NO |
| 15. Referral Programs | | Maybe | Maybe |
| 16. Educate clients on tax issues | | Maybe | NO |
| 17. Review withholding on client W-2, Social Security and 1099 forms | | NO | NO |
| 18. FREE help completing student FASFA forms | | Maybe | NO |
LIMITED OFFER!!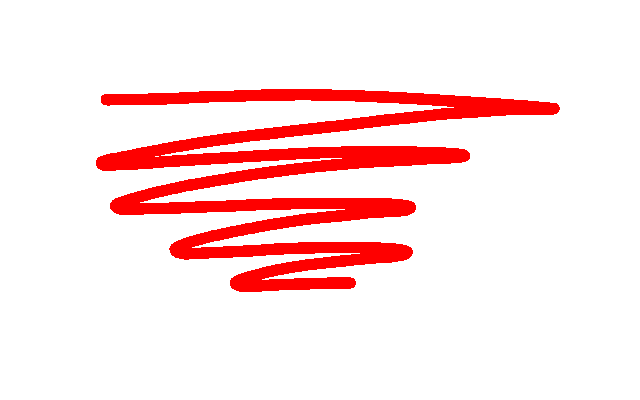 What you just read will be offered ONLY to the first 100 next 63 clients!
YOU MUST ACT NOW!!
As I mentioned before, our business is growing fast and our clients are very happy with our service. In order to maintain excellent service and provide ALL the services needed to keep the IRS, State or local tax agencies from knocking at your door, we have to set a maximum number of clients to serve. Some of the above services take time to resolve.

For example, I have a client where both husband and spouse attended college. Both had the proper IRS forms issued from the schools that show they attended and paid tuition out of pocket - clearly showing different SS#, different names, different schools. For some reason, the IRS denied the husband his credit - stating that the husband could not have a credit and deduction for tuition expenses. The result was a $1,709 reduction in their tax refund. That's a lot of money to leave on the table if you ask me.
After they came to my office and showed me the letter, we called the IRS immediately. 30 minutes later, we finally convinced the IRS clerk that the tuition was not for the husband only, but for the husband and wife. Clearly the school forms showed different social security numbers, different names and different schools on the forms. It took 6 months for my client to get his money back. 6 months, 3 letters and 2 phone calls to be exact. My client actually wanted to give up! See - IRS letters can be confusing and painful to answer, but you NEED someone on your side to HELP you through the process. I am sure my client would be happy to pay someone $125 an hour for 3 hours to help them get $1,709 back. This is just one example from my experience. There are many, many more.
As you can see, some of the tax issues you may face take time to solve and I physically cannot help too many people and still provide quality service. Therefore, the first 100 next 63 people who become my clients WILL have ALL these SERVICES and access to me personally as long they are my client. There may be a time in the future where I will find it necessary to charge a separate fee for 1 or 2 - or maybe all the extra services listed above. WHEN? I really don't have an answer for that. BUT I do know that the first 100 clients will have a WORRY FREE plan to keep the tax man away knowing help is just a phone call away - FREE! - GUARANTEED!
"If these services are free, what do you charge for preparing a tax return?"

Good Question! You would be surprised to discover that the price you are paying someone else may be close to the same amount you would pay if you were my client. I am definitely not the cheapest in town, but I am also not the most expensive. Based on the comments from my current clients, my pricing is pretty fair to prepare your tax return. The bottom line is NOT to choose your tax preparer by price alone. You must choose your tax preparer by the VALUE he or she gives you. Can you honestly say that your tax preparer or firm can match what I offer? I have been in business for some time and I have NOT seen any tax firm that can match all I offer my clients. In fact, if your tax preparer of tax firm can match the value I provide – I WILL PREPARE YOUR TAXES FOR FREE!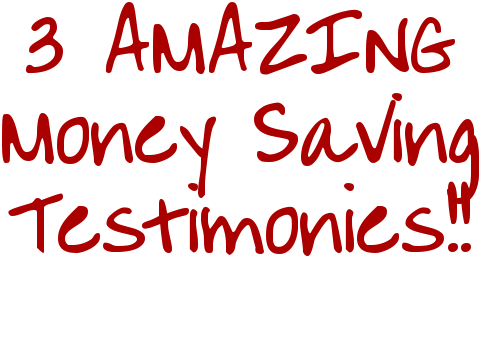 Here is what our clients are saying...

Help answering letter for tax agencies
A local tax chain prepared our taxes in 2005 and somehow our PA state tax return was not accepted. In 2007 we received a letter from the state of PA showing we owed them over $3,500 in taxes, penalties and interests. We tried to get the local tax chain to help with NO LUCK!! We told Lucious our problem. He prepared the 2005 state tax return, sent in copies of the originals...sent faxes, made phone calls...3 weeks later we received a letter from the State of PA...$0 taxes owed!! I asked Mr. McDonald how much we owe for solving our problem? He said, "nothing...it part of my service, JUST TALK ABOUT ME!" And we did! We already referred 2 of our neighbors and they are satisfied too. Thanks Lucious! - V. Cox, Publishing Manager, Pennsylvania
We SPECIALIZE in preparing taxes for people who live in PA and work in NY, NJ or CT!
I live in PA and work in NY as a city employee. I had my taxes prepared by a local tax chain and they did not file a tax return for workers who are employed by the City of NY. I received a post card from LFM Financial Services on tax preparation services and decided to have my taxes done by Lucious. After preparing my income taxes, Lucious pointed out that the other tax chain did not file the NY City tax returns for 2 years. He prepared those returns and I got a refund for those 2 years - over $952 of tax refunds I never knew I had - AT NO EXTRA CHARGE!! THANK YOU, THANK YOU - I. Drake, Social Worker, Pennsylvania
"Well, I prepare my own taxes..."
That's fine. Do you know the IRS add new laws ( over 300!! ) EVERY year to the already complex tax code? Are you sure you know EVERY tax law to get EVERY deduction, EVERY credit, EVERY penny - so you can get the HIGHEST REFUND back from the IRS? What about the state tax laws? Local tax laws?
"A good Tax program is NOT a substitute for a GOOD Tax professional.."
I purchased a home with some funds taken out of my 401K. I prepared my taxes that year and was not sure if I was able to get a deduction since I owned a home before. The Turbo Tax software mentioned that a deduction was available only to 1st time homebuyers although I was living in an apartment for the past 5 years. Talking with Lucious over lunch, he told me that was a good chance to get the deduction even though I already filed my taxes. I had him look over my tax situation and he amended my tax return and saved me over $1,000!! - J. Thaxton, Karate Instructor / Senior Software Engineer, New Jersey

Me and Sensei Thaxton

My Accurate Guarantee of Service...

My tax service is always accurate and guaranteed. After I review your tax situation and determine that I have all the necessary tax documents to prepare your tax return, I will have your tax return prepared FAST. I GUARANTEE my service - If any mistake is made on my part, I will fix and amend your tax return FREE - and pay ALL penalties and interest the IRS, State or local tax agencies may charge you.
My PROMISE to you...
Let me prepare your tax return and I PROMISE to lock your tax fee for the next 5 years! That's right. Whatever your fee is the first year I prepare your taxes, it will NOT INCREASE for the NEXT 5 YEARS! What if your tax situation becomes more complex you say? Same price. Got married? Same price. Moved and have to file more than one state tax return? SAME PRICE! My PROMISE has become so popular I gave it a name - PRICE LOCK ADVANTAGE Program. Here is an example of a client who is filing Married Filing Joint and has changes in their tax situation...
Married Filing a Joint Return - Joe and Mary are married and has 2 children. Lets say 2008 was the first year they had filed their taxes with me using the PRICE LOCK ADVANTAGE Program. Their fees were as follows:
Federal 1040 Form, MFJ: $167
Review of 2007 Income Tax Return: FREE
PA State Tax Return: FREE
PA Local Tax Return: FREE
E-file of Federal and PA State Tax Return: FREE
Now in tax year 2009, Joe and Mary bought a house. With the mortgage interest and real estate tax payments, Joe and Mary can now itemize on their tax return and can receive a larger income tax refund. With this new information for tax year 2009, more work needs to be done to prepare their tax return. Along with the mortgage interest and real estate taxes, Joe and Mary can also write off other things such as charitable contributions ( cash or non-cash items ), health care expenses, and so on. Without the PRICE LOCK ADVANTAGE Program, Joe and Mary's fees can easily increase to $217 or more. But with the PRICE LOCK ADVANTAGE Program their income tax fees remains the same for 5 years regardless of more time and effort it takes to prepare their taxes!! Same fee for 5 years - $167! BUT WAIT!! There is MORE. ( check out the BONUS COUPONS below!... ) Let's say Joe and Mary refer 2 of their friends in 2009? At $25 for each referral, their tax fee will be reduced to only $117!!
Don't FIGHT TAX letters ALONE...we are on YOUR side!!
BONUS BENEFIT!! - Later that year, Joe received a letter from the Local Tax Agency about his local tax payments. Joe calls me for help. I tell Joe to fax me the letter and I will take a look. After investigating the letter, it was determined that the local tax agency did not get the correct amount of taxes that Joe paid for 2008. I called Joe to tell him not to worry, that all we had to do was mail a copy of the letter and with a copy of the W-2 as proof the local tax was paid. Problem SOLVED. Joe's headache from worrying - GONE. All these BENEFITS at no extra COST!!
WORRY FREE...PEACE OF MIND...

Remember - If you receive ANY letter from the IRS, State or Local tax agencies on ANY tax issue and I prepared your tax return that year, we will take care of the problem from start to finish - FREE of charge! This is the MAIN BENEFIT of becoming my client. PEACE OF MIND from the tax man! ALSO - if you have any tax related questions throughout the year - contact me. Taking money out your 401(K) or IRA? What are your tax consequences? - contact me. Child going to college and has a small part time job? Should you claim them? Should your child file a tax return? - call me. Changing jobs? Do you know if local taxes are taken out of your paycheck? - call me. When questions like these can be answered at the right time, it can save you A LOT of MONEY and FRUSTRATION! It's all about TAX PLANNING.
For example, one of my long time clients contacted me by email - telling me he was planning on renovating his home and wanted to know what he needs to do to qualify for residential energy credits. Great! After a few email exchanges, my client wanted to replace all the windows, add a storm door and the replace roof on his house, roughly over $20,000 of repairs. He wanted to do all at the same time, in the same tax year. However, the IRS will give you a maximum credit of $1,500 for qualifying purchases for energy saving windows, storm doors, certain roofing materials, etc...

My suggestion to him was NOT to renovate all at once. If he was to split the renovations in 2 tax years, he can get an extra $1,500!! He had to replace all the windows anyway, ( huge house with A LOT of windows!! ) so, by fixing the roof alone, he would get the maximum credit of $1,500. Then wait until the following year to replace the windows and get another $1,500 in credits. By the way - only special shingles for the roof qualifies for the credit! ( I had to do a little research to find out exactly what type of shingles qualifies...)
Now what if my client did not contact me? He could of lost the extra $1,500 in credits. Or if I did not offer tax planning and advice at all or charged an addition fee which could easily be $125 to $250! TAX PLANNING and ADVICE that save my client $1,500!! - FREE of charge. Another piece of advice I told my client was to start the renovations in the fall or later in the year, this way he does not have to wait too long to complete.
P.S. - REFER FRIENDS and FAMILY and SAVE!!
As an added BONUS, here are some coupons you can share with family, friends and co-workers. For every person you refer to me and I complete their tax return, I will give you $25! All you need to do is write your name on these coupons and pass them out. Once their tax return is complete, I will reduce the price of YOUR income tax fee or send you a check for $25. If you refer 2, you get $50, 4 referrals you get $100 and so on...


I want my taxes prepared by LFM Financial Services and I have been referred by
_______________________
Reference CODE: 01/11 Internet
Contact us before March 15th and get $20 or 10% off! Call LFM Financial Service TODAY at 570-839-0809.
I want my taxes prepared by LFM Financial Services and I have been referred by
_______________________
Reference CODE: 01/11 Internet
Contact us before March 15th and get $20 or 10% off! Call LFM Financial Service TODAY at 570-839-0809.
"Ok, I am convinced, what do I need to do RIGHT NOW?"
It's simple. Just ask yourself are you ready for PEACE OF MIND, QUALITY income tax service that gives you $559 worth of FREE SERVICES and BENEFITS - that is proven to get you the MAXIMUM refund or have you pay the LOWEST tax bill? - where service is GUARANTEED? - and offers REFERRAL and PRICE LOCK ADVANTAGE programs to help keep your tax fee down? Would you like to know the cost of preparing your income taxes before your accountant or tax firm starts? Would you like help answering IRS, State or local tax agencies letters - FREE? If your answer is YES, YES, YES, then CALL NOW and schedule your income tax appointment with me TODAY! If you don't have all your tax documents now, that is fine. Just call and get your name on our appointment book. Getting your name on our appointment book secures your spot as one of the first 100 next 63 clients to get all the BENEFITS I offer for FREE.
CONTACT ME BEFORE MARCH 15th TO PUT YOUR NAME ON OUR APPOINTMENT BOOK AND I WILL GIVE YOU AN EXTRA $20 or 10% OFF!! WHICHEVER WORKS OUT BEST FOR YOU!
Sincerely,
Lucious McDonald, Owner
LFM Financial Services
703 Rt. 940 Suite #5
Pocono Summit, PA 18346
Phone/Fax: 570-839-0809
Email: lmcdon9822@yahoo.com
Website: www.lfmfinancialservices.net